I am delighted to share with you this fantastic Shabby Chic Villa, perfect for a romantic but relaxed Lake Como wedding. This shabby chic Villa is located in the enchanting setting of Laglio, a small town on Lake Como, already famous for being home of some international and American VIPs.
This shabby chic Villa has a chilled-out pool with fantastic views, a large garden and a private boat pier so there's plenty to keep everyone occupied.
Weddings at this shabby chic villa require the house to be booked out for a minimum stay of two nights, so you basically move in, make yourself at home and have the run of the place! The attitude of the owner of this Shabby Chic Villa is very relaxed but they manage to strike the perfect balance with great attention to detail in everything they do.
The ceremony, both civil and symbolic, can take place in the beautiful lake side gardens. Then usually the aperitif is held in the beautiful courtyard in front the Villa, overlooking the magnificent scenery of Lake Como. The wedding feast can be held either in the beautiful gardens or in the stylish dining room.
This Romantic Villa offer fine catered cuisine and can satisfy any type of request:
Wedding gala dinner
Get together cocktail event
BBQ or Pizza party
The most precious thing of this shabby chic Villa is that you and your family or friends immediately feel like home: it's the private safe and intimate place where you can spend a short holiday together with your dear ones.
The Villa is one the few villas on Como lake that can offer the guests a Bed &Breakfast service.
Suites are available for reservations both for short and long periods.
The six solutions, made of 2 bedrooms each, are finely furnished with period style furniture and accessories that create a comfortable and romantic atmosphere.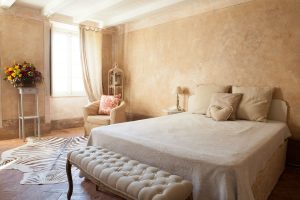 There are magical places where dream weddings really do become true, Lake Como is one of them. Say I do on the terrace of this romantic Shabby chic Villa surrounded by the stunning scenery of Lake Como.
Just imagine the colors of the sunset, the warm breeze of Lake Como and the flickering light of a thousand candles at night… A spectacular venue for your unforgettable wedding in Italy.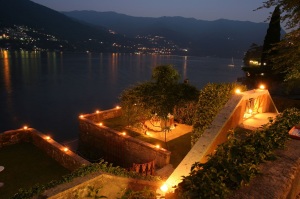 This blog has been published in SHABBY CHIC VILLA by AURORA FALLINI. LAKE COMO WEDDING AND EVENTS. EXCLUSIVE WEDDINGS. LUXURY VILLAS. LAKE COMO WEDDINGS. PERSONAL WEDDING PLANNER IN LOMBARDY. DESTINATION WEDDINGS. BOUTIQUE WEDDINGS, FAIRYTALE WEDDINGS, SHABBY CHIC WEDDINGS.