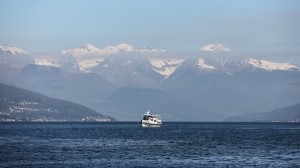 A beautiful Spring Day for Jodie and Vangelis…a gorgeous Lake Como wedding celebration for Jodie and Vangelis,  a ceremony at Villa Balbianello and a  wonderful reception at the Grand Hotel Serbelloni
Here we are back in April 2014, the sun was shining the lake was calm and lots of joy was the frame of this amazing day at Lake Como.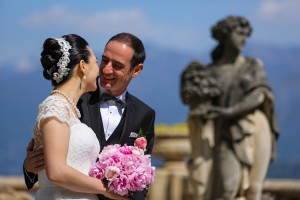 Jodie is Chinese, Vangelis is Greek, a lovely couple which I had the pleasure to meet.
The wedding was in Bellagio, the pearl of LAKE COMO.
Jodie and Vangelis before the wedding they didn't meet…she stayed in a luxury 5 star hotel, Vangelis stayed in a beautiful apartment with all his closest.
A fabulous bouquet of fresh peonies and three cute flower girls
On the way to Villa Balbianello for a stunning ceremony
And here they said Yes I do – with the backdrop of beautiful Lake Como
Followed by a photosession in the resplendent gardens of Villa Balbianello while guests were enjoying a delicious aperitif
On a Chinese Wedding we couldn't miss the typical TEA CEREMONY.  The art of the tea ceremony is one of the most significant moment. It is the formal introductions of  the bride and the groom to the families, and to show respect to them.

After the tea ceremony they had an exquisit dinner in the ravishing dining room of the Grand Hotel Serbelloni
This blog has been published in JODIE & VANGELIS  Lake Como Wedding by AURORA FALLINI. LAKE COMO WEDDING AND EVENTS. EXCLUSIVE WEDDINGS. VILLA BALBIANELLO. LAKE COMO WEDDINGS. PERSONAL WEDDING PLANNER IN LOMBARDY. DESTINATION WEDDINGS. GRAND HOTEL VILLA SERBELLONI. LUXURY WEDDINGS. CIVIL CEREMONY