Your wedding color theme can leave a lasting impression with guests, it needs to reflect your personality and style.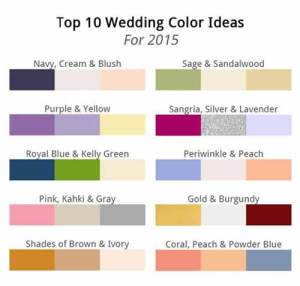 The biggest trend for 2015 weddings colors theme is undoubtedly the bohemian-chic or rustic style – casual and natural weddings are trending. The idea is to create a very personal and intimate atmosphere, almost like at home. In this theme, the focus is to use long wooden tables instead of round ones and wooden chairs, adding white vintage lights in decorating and creating this friendly setting.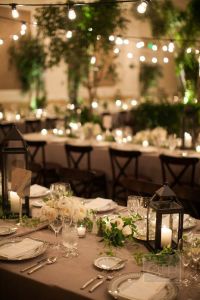 Of course for glamorous wedding, luxurious detail of gold and metallic will create a sense of elegance to your wedding day.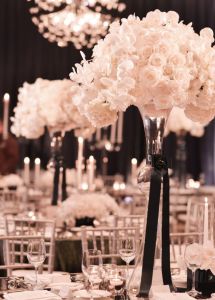 Pastels are an all-time favorite ranging from cool blues to pretty pinks. One can incorporate beautiful pastel colors in your wedding décor, stationery and in your wedding day make-up. This wedding color theme leaves a fresh touch to your day.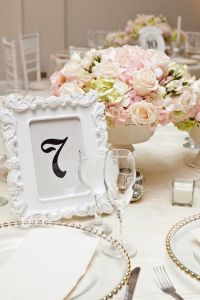 Used together or separately, these are the main trending colors for 2015 weddings: blue (navy, royal, baby); pink (pastel, peach, coral); red (sangria, burgundy); brown (light, beige, sandalwood, roasted); neutral (ivory, cream, pastel yellow, gray); green (aqua green, khaki, deep green, sage green); purple (lilac, lavender); luxurious (gold, silver, copper). However my favorite one still white and green – very elegant and classy!
This blog has been published in WEDDING COLOR THEME by AURORA FALLINI. LAKE COMO WEDDING AND EVENTS. EXCLUSIVE WEDDINGS. WEDDING PLANNER, LAKE COMO WEDDINGS. PERSONAL WEDDING PLANNER IN LOMBARDY. DESTINATION WEDDINGS. BOUTIQUE WEDDING, WEDDING COLORS, 2015 PALETTE, WEDDING THEME